Installing NowButtons on your website
Estimated time to complete: 2 minutes
Requirements: An account on NowButtons.com
If you're looking for instructions to easily install NowButtons on a number of websites,
click here
.
Implementing or installing NowButtons on your website requires a single line of JavaScript to be added to the pages where you want the button to appear. If your website is running on a CMS, you will probably only have to add it to a single file to have it accessible across your enitre website.
Locating the implementation JavaScript
When you've just added your domain to your NowButtons account, you'll see a message containing the implementation JavaScript. Once you've created one or more buttons, you can find this information inside your Domain settings.
Step 1
Click on the gears icon at the top of your screen next to the domain pull down to open the Domain settings.
Step 2
Scroll down to the section called Installation instructions.
Step 3
Copy everything from the grey box under For current domain only.
Adding the JavaScript to your website
Step 4
Now that you have the implementation JavaScript, let's add this to your website.
If you are not comfortable or don't know how to edit your website's HTML, please reach out to your web agency or developer to add the JavaScript.
We recommend adding the JavaScript near the closing </body> tag of your website.
If your website is running on a CMS, there might be an easier way to do this. We recommend checking your CMS or template's documentation for adding Custom JavaScript first.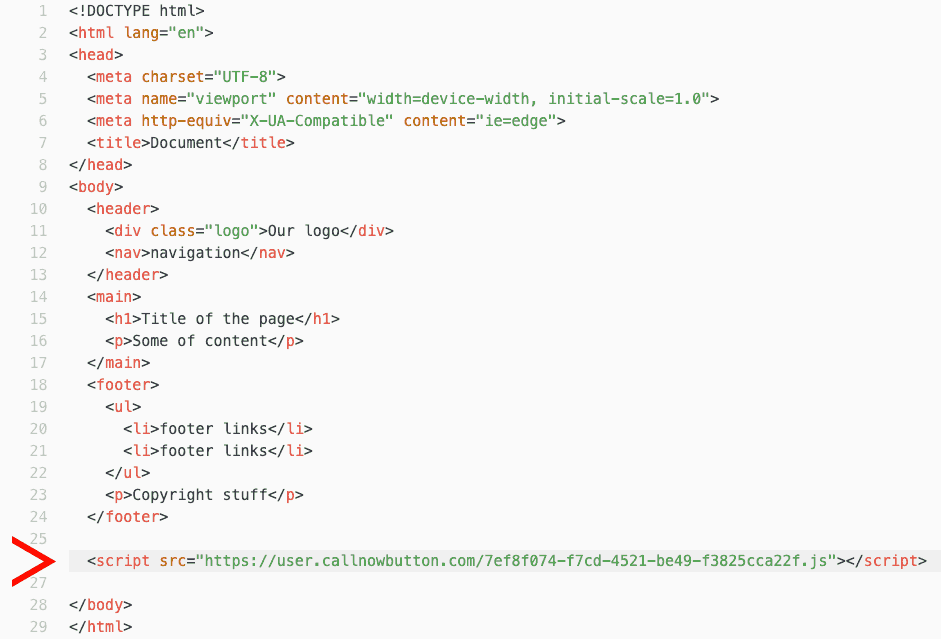 ---
Did this answer your question?