Upgrading your domain to PRO
Estimated time to complete: 2 minutes
Requirements: Call Now Button plugin installed
Here's a step-by-step guide for upgrading your domain to PRO in NowButtons for WordPress.
Step 1
Inside your WordPress admin dashboard, go to the Settings page of NowButtons for WordPress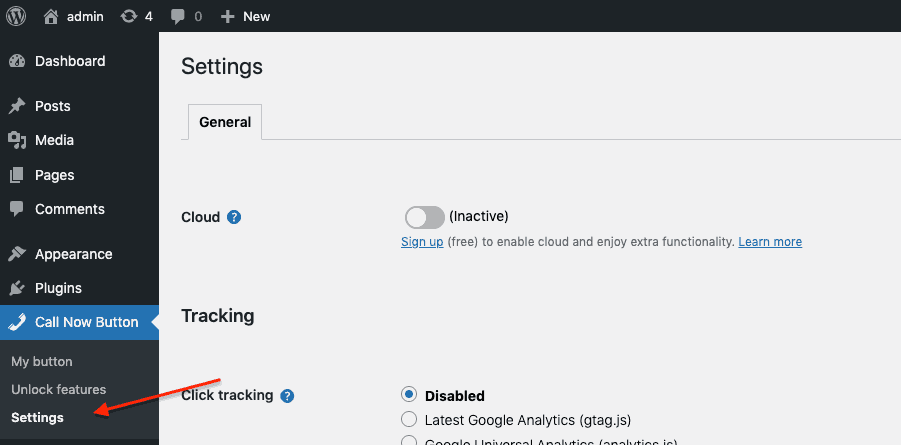 Step 2
On the General tab, look for the NowButtons for WordPress setting and make sure it is set to Active. (If it is isn't, do that first).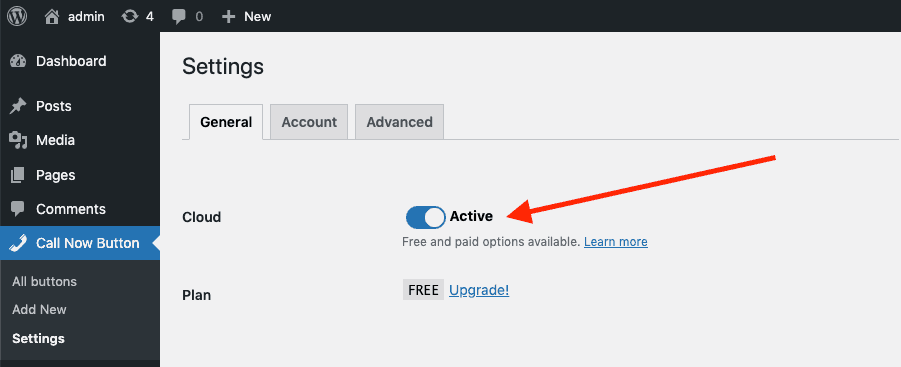 Step 3
Below the Cloud toggle you'll find the currently active Plan. This is now set to Free. Click on the Upgrade! link next to it to go to the PRO plans.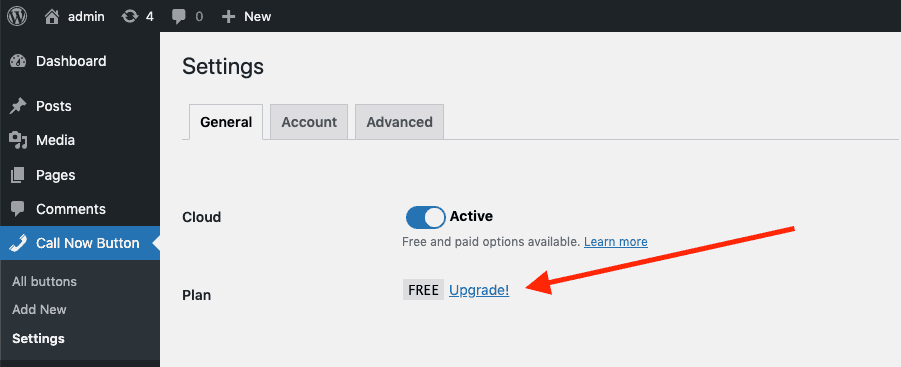 Step 4
In the pricing table that appears, select the right Curency from the tabs above the plans and then click the Upgrade button below the payment frequency you prefer: Monthly or Annually.
Step 5
You're now taken to our checkout page. On the left side of the screen you see the price breakdown (subscription and VAT if applicable). Here you also have the option to add a coupon code if you have one.
On the right side you'll see an overview of the payment methods that are available to you. Select your preferred method, enter your details and click the subscribe button to start your subscription.
Step 6
You're now taken back to WordPress and you'll land on a page that confirms your upgrade!
Click here
for a step-by-step guide to activate NowButtons for WordPress.
---
Did this answer your question?