Geo targeting
Estimated time to complete: 2 minutes
Requirements: An account on NowButtons.com, The domain must be on the PRO plan
The instruction below apply to the Web app. WordPress instructions
click here
.
Control in which countries your button should or should not appear.
A common usecase for this is to show different contact details (e.g. phone numbers) or communicate in a different language depending on the visitors location.
How to set up Country Display Rules?
Step 1
When editing your button, locate the Visibility box and click on it to expand the contents.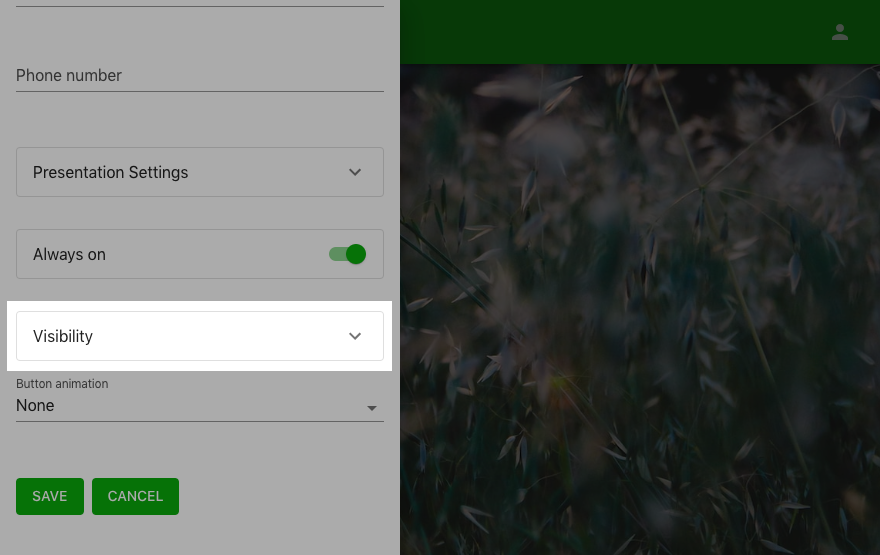 Step 2
Inside the Visibility box look for the Display rules. Decide if you want to include or exclude visitors from a country by making the corresponding selection in the first pull down menu.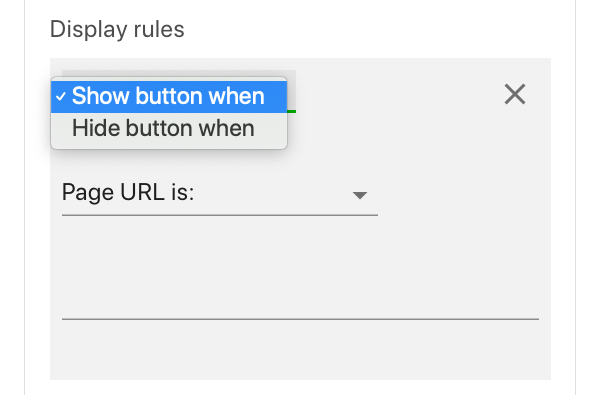 Step 3
Select Country code is: as the match type.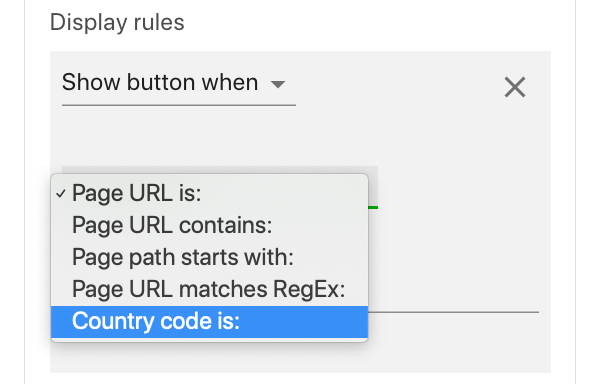 Step 4
The last part is to set the county by entering the 2 digit country code according to the ISO 3166 international standard.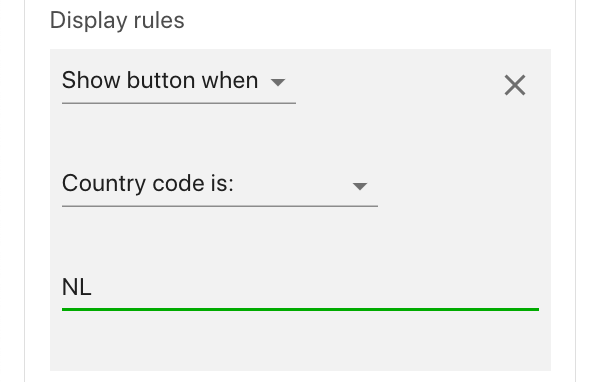 Step 5
After entering the country display rules, click Save at the bottom of the panel.

---
Did this answer your question?