Icon picker for Multibutton
10 new icons to pick from for the Multibutton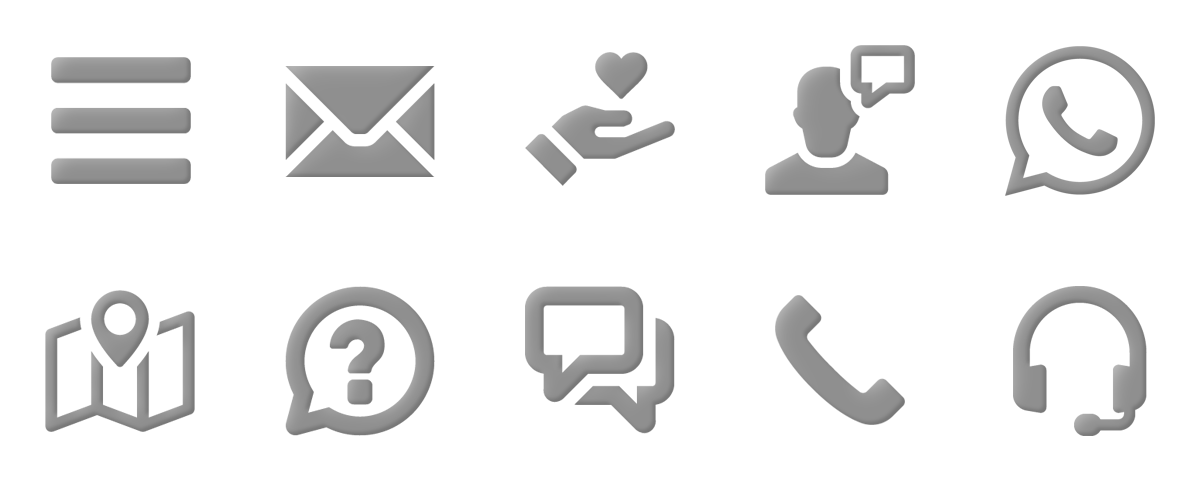 Change the main button of the Multibutton
Every action already had its own selection of icons to choose from. But the main button of the Multibutton only had one: the 3 stacked dots.
We've expanded this with a selection of 10 icons to choose from:
Phone icon: for showing a selecting of phone numbers for connecting to different teams or different branches.
Headset icon: for showing multiple contact options.
Chat icons: for directing visitors to a collection of contact options.
WhatsApp icon: for contacting different teams or people on WhatsApp
Menu (hamburger) icon: a variation on the default suitable for any selection of actions
Question mark inside a chat bubble: for guiding people to your support options
Email icon: for showing people your email or form options
Care logo: for showing your support options
Maps logo: for showing multiple business locations
Where to set it up
You can find the icon selector for the Multibutton under the Presentation settings.
In WordPress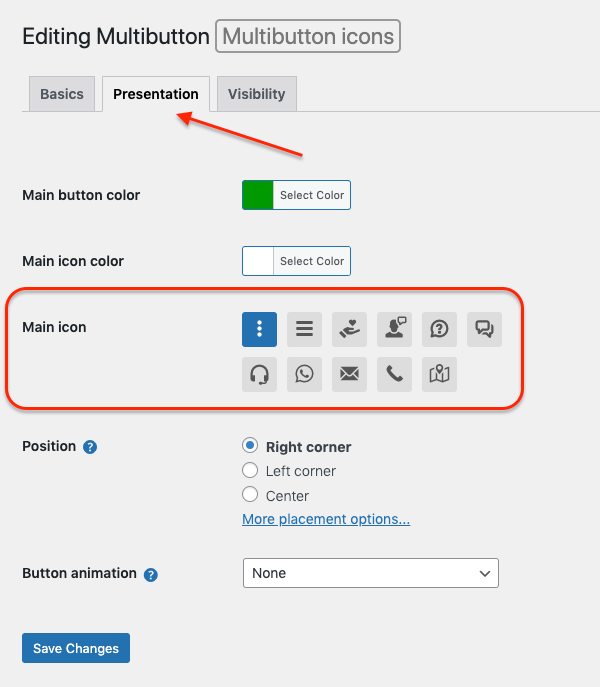 In the Web App: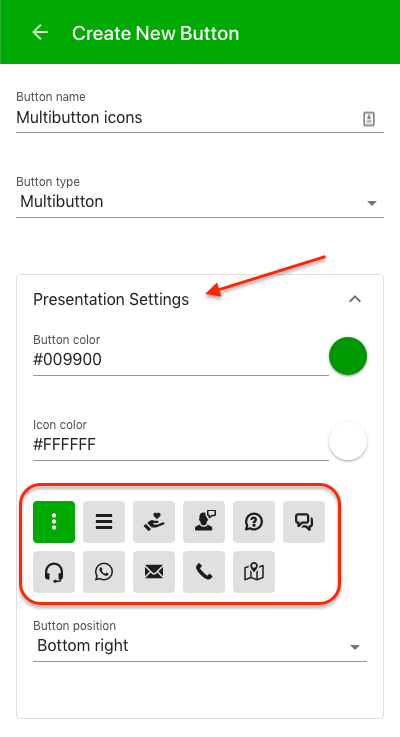 The only buttons your website needs!
And get ready to triple* your inbound business!
*C. Mansfield from Manco Media (UK) reported his phone calls/messages trippled after installing it.